Business Area Cresto Safety designs, develops, manufactures and sells rescue and fall protection products. With its key manufacturing operation in Slovakia, Cresto Safety is ideally positioned to serve the European industrial safety market quickly and efficiently. Manufacturing in-house means that our customers are guaranteed quality results on time, every time. Our production keeps pace with modern technology, changing legislation and time-critical lead times.
Our brands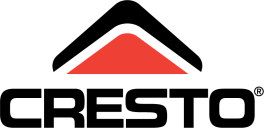 Cresto – Personal fall protection equipment
Fall protection solutions for professionals in the energy, manufacturing and construction sectors, developed for ultimate comfort that enables the worker to perform throughout their workday.